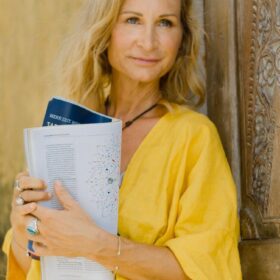 I recently had the pleasure of experiencing an incredible breath work session with Elle and I can honestly say, I've never felt more connected to my body and spirit than I did in that moment. Elle's guidance was clear and concise, and the exercises were simple to follow but extremely powerful in their effect. I could feel the energy flowing throughout my body and my mind quieting as I focused on my breath. The session left me feeling more grounded, centred, and focused than I have in a long time. I can't recommend this breath work session with Elle enough to anyone looking for a transformative, restorative experience. It truly was a gift to give myself. Thank you Elle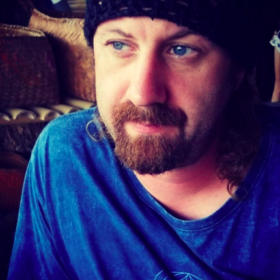 Some of the best healing comes not from the technique, but through incredibly skilled, humble, and gifted practitioners. Elle is all of these—unbelievably skilled, wonderfully humble, and gifted beyond. With Elle, I felt comfortable with my vulnerabilities, her presence always calming and her hands some of the most healing instruments I've ever felt.
While doing breathwork with her, she always guides me into a healing space and I always feel safe. After every session, I feel more alive, hugely supported, and with an inner quiet, confidence, and expanded intuitive awareness. I look forward to every session, the healing journeys she guides me through, and our wonderful talks afterward. She's been a bright shining star in my world and I am so grateful she entered my life. I've broken through so many personal barriers through her work and can't thank her enough.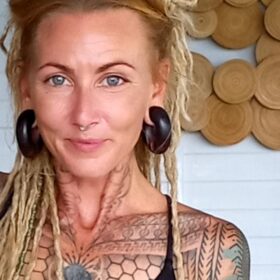 This was the most profound breathwork I've ever experienced. So deep and insightful, where it took me on a journey through the core of my being. Through other lifetimes and the traumas stored in my womb. Deep realazations bubbling up to the surface to be acknowledged and held. Elle made me feel so safe to surrender, and her magical presence was the fuel in this fire of shedding.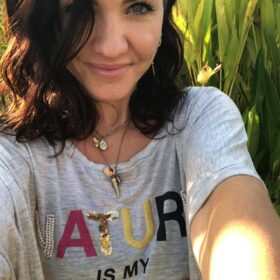 My experience with the breath work with Elle was transcendental. The space that was created was deliciously thought out and prepared and I went through a whole journey with her with just one session, I went from having huge rushes to sobbing to my entire body shaking to a dreamlike calm and serene space.
I left feeling light, feeling as though a huge weight had been lifted from my shoulders, some huge decisions came up just after the session that I approached with ease and comfort, a lot fell away and I felt centered and calm and collected.
Highly recommend Elle's real, authentic, calming essence as a wonderful breath work facilitator ❤️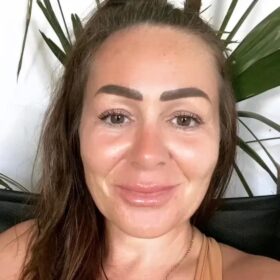 This was my second breathwork session with Elle, she is so open & understanding and I always feel very safe working through my inner self with her.
In this session we focussed on releasing the blocked stress, tension & anger that I'd gained while dealing with some personal & financial challenges that were now coming to an end.
With a beating drum, Elle guided me through the journey, supporting me in releasing this blocked energy. I could feel it all over my body, but especially in my back and forearms which is where I would usually carry stress & tension. Intuitively, Elle knew where I was holding the energy and supported me by helping me sit up, take control and scream to let it all go. It was extremely powerful.
At the end of the session I felt so much lighter, really like a weight had been lifted. And in the days after, I feel calm and peaceful. I have clarity and a strong vision moving forward into the next half of this year. Space has been created for new positive energy to come into my life.
Thank you Elle for another beautiful session. I can't wait for the next one.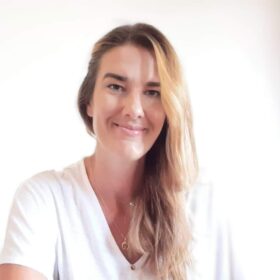 I had the pleasure of experiencing a breathwork session with Elle, and I can honestly say it was a transformative and healing experience. Elle has a natural gift for holding space and creating a safe and nurturing environment, which allowed me to fully surrender and trust in the process.
Her guidance and intuitive ability to guide me through different breathing techniques allowed me to release deep-seated emotions and tension that I had been carrying for some time. I felt supported and held throughout the entire session and was able to tap into a sense of inner peace and clarity that I had been searching for.
Elle's presence, kindness, and compassion created a space where I felt completely seen and heard. I left the session feeling more grounded, connected to my body, and empowered to continue my journey of self-discovery.
I highly recommend Elle as a breathworker to anyone looking to deepen their breathwork practice or explore this powerful healing modality for the first time. Her gentle yet powerful approach is truly transformative, and I feel incredibly grateful for the opportunity to have worked with her.
Take a Breath
Sign up for upcoming holistic events and latest news.